How to Find Ideas and Topics for Blogs?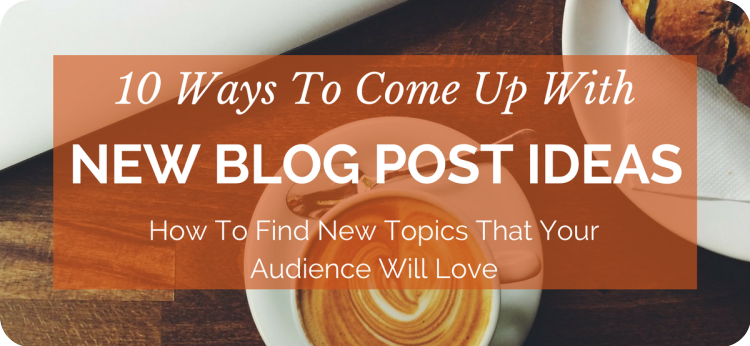 Use Mind Mapping Method:-
Hello friends, we will give you some blogging tips, how to find out Idea and Topic for your blog, and how to Analyze it. It is not necessary to find an Idea that you do some study, Idea is near you, only we, it is our eyes. Let's find out how to search and research the topic of the blog and to which target?
First, you take a white paper and write "blog" in its center, What will happen to you, that you will be able to focus on the unexpected Idea, the scope of your thinking spreads to all sides. All the Thought will be written around it as soon as the blog thinks that trees have branches. Do not think that you are writing right or wrong, you will be able to write whatever you say in your mind about any blog. The blog came to my mind as soon as I thought, "What is the" target "of my blog?
1 ) Targets Audience:-
Now you can imagine that the target people of your blog are an angle?
youth:- If you are creating a blog for youth, then you have to focus on the likes of youth, what do they like and what does not.
example:- If you are creating a blog for the youth, then fashion (clothes, make-up, relationship), technology, study jobs etc for them. The topic you can choose.
mid-Aged:- And you can also create blogs for health tips, or Saving tips etc. for the mid-aged blog topic.
Kids:- For children, you can create the blog related to game, toy, etc .. topic
2 ) How to make the blog:-
There are many questions in mind as you think. like:-
Domain: – Hosting: – You can also create blogs with paid domain and hosting. And for this, you can take a domain from a big company like GoDaddy, big rock. And for hosting, you can also take a big company like Hostingger, hosting Raaja. Keep in mind that domains and hosting are always a big company, WordPress, or blogger, these are some platforms where you can host your host by making your blog or website free. We will try to write an article very soon about these.
3 ) Promotion:-
You can use social media to promote a blog, such as Facebook, you can create a fan page on Facebook. With the help of which traffic will come to your blog, your post will reach the logo.
With it, you can make Twitter, Instagram, etc. Platform too, for promotion.
4) Research:-
The most important thing is that from research, you can post a book for that blog, or you can inquire someone to discuss or write articles from a website and innovate with your idea.
5)Income:- 
It is very important that some bloggers will not create unprofitable blogs. So they will come from the income said. Here are some tips: –
With advertising, you can get income from your blog. Some famous companies: – Google can earn a lot of money by advertising advertisements for non-profit, info link, media.net etc…
Referral: You can also earn money through your referral program from your blog such as snap deal, Amazon, some companies give you a few% after referring your product to your blog.
Direct Promotion: You can earn money by promoting someone's product or site.
Start: – When the topic of your blog is selected.
Name the name of your blog for the name of your blog, which is according to the content of your blog, it would be better if you are creating a blog on technology, then the name is very similar to that of SEO.
LOGO also make a logo. logo make this look that looks good logo
Budget Your Budget You decide on your financial budget how much will be the cost of creating a blog or free chat. We have taken discus about pad and free blog in this post.
Post In this you think about the structure of the blog post as what will happen in your post. Such as: – comment, social share button, image, text, etc.
When you make your mind measurement, you can see it once and change it according to your idea. In this way, you can select the blog or any idea/topic and reduce it. Friends, mind mapping is a very good way, by searching for an idea, you can write it on your papers though on the paper and work on a better option.